Margaret Cousins
of Ireland and India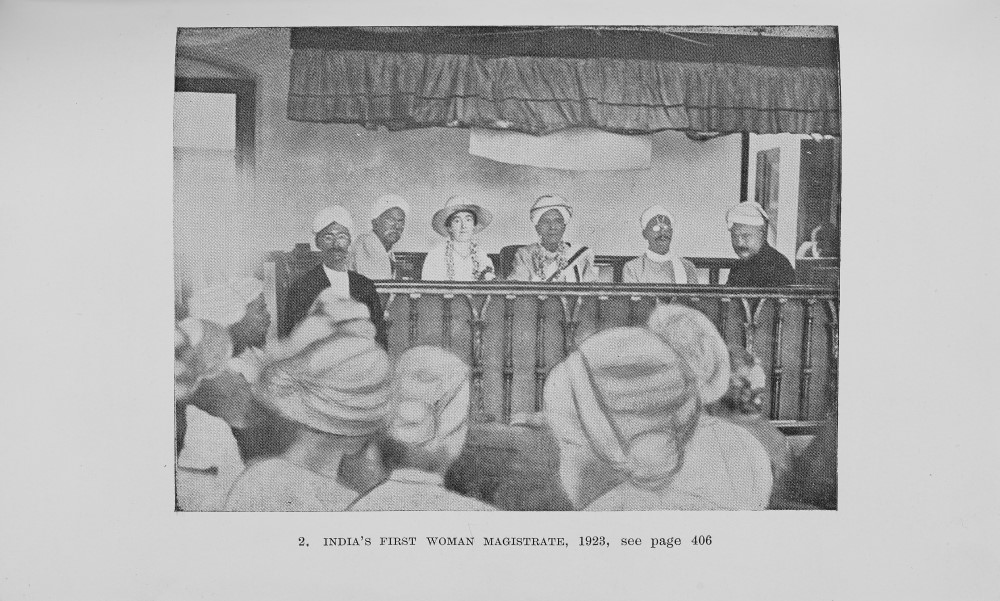 Mná100 in partnership with the Department of Foreign Affairs Irish Embassy India, have created a short film on the life of Roscommon woman Margaret Cousins. Cousins worked for suffrage, the rights of women, and gender equality both in Ireland and in India. This film looks at her legacy in Ireland and India to this day. Filmed on location in Dublin at MoLI, Museum of Literature Ireland, The Royal Irish Academy of Music, Dublin, Ireland as well as in various locations in India including Saidapet, The Theosophical Society Headquarters and the Indian Women's Association, Chennai, and All Indian Women's Conference, New Delhi.
Mná100 and the Irish Embassy New Delhi and Consulate General of Ireland, Mumbai would like to extend our gratitude to Ms Sheela Kakde, President of the All India Women's Conference as well as Ms Marja Artamaa, Ms Padma Venkataraman, Ms Bargavi Devendra and Dr Jyoti Atwal for facilitating filming in India.
Flora Gusmão and all the Staff at MOLI, Museum of Literature for all their help. Mark Mahoney Marketing Manager of RIAM, musicians Gavin Bowen O'Conor, Laoise McMullen, Rohan Harron, Katie Mercer, Katie Ní Mhaolain, Sophie Ní Mhaolain and Professor David Adams, along with all the Staff at the Royal Irish Academy of Music. Rhona McGrath of Roscommon County Council and Carlo Cretaro for use his footage of Boyle, County Roscommon.
The archival material used in this film has come from the India Women's Association, Chennai, The Margaret Cousins Library, All India Women's Conference, New Delhi and The National Library of Ireland, National Archives, Dublin City Library and Archive, Mary Evans Picture Library and Alamay. We extend our special thanks to James Harte, Berni Metcalfe of the National Library of Ireland for going above and beyond to help with the sourcing of documents and images. Archival sources in the National Archives of Ireland, with special thanks to Archivist Elizabeth McEvoy with responsibility for education and outreach and Keeper Zoë Reid of the National Archives of Ireland.
We are very grateful for the generosity of Artist and Photographer Dorje de Burgh for use of his images of The Theosophical Society Murals in 3 Ely Place. The work by Dorje de Burgh was first shown as part of A Modern Panarion: Glimpses of Occultism in Dublin curated by Padráic E. Moore in 2014 used here with kind permission of Dublin City Gallery, The Hugh Lane.
Dr Sinéad McCoole wishes to acknowledge the assistance of Dr. Jyoti Atwal, Associate Professor of Modern Indian History at the Centre for Historical Studies, School of Social Sciences, Jawaharlal Nehru University, New Delhi, India & Visiting Associate Professor at UCD School of History, University College Dublin, Ireland and Nabila Kazmi PhD candidate Faculty of Education Department of Curriculum and Instruction, University of Victoria, British Columbia, Canada for their script supervision.
For Further Reading see:
'Margaret Elizabeth Cousins (1878-1954) and Transnationalism: An Irish Suffragist as an Anti-Colonial Feminist in Colonial India,' in Jyoti Atwal, Ciara Breathnach, Sarah-Anne Buckley (eds), Gender and History: Ireland 1852-1922, (London: Routledge, 2022). 312 pp. ISBN 9781003164944
This publication was funded by the Department of Tourism, Culture, Arts, Gaeltacht, Sport and Media of Ireland) as part of the Decade of Centenaries Programme. Available on open access: https://doi.org/10.4324/9781003164944 
Atwal, J. Global Lives: Margaret Cousins, Century Ireland (September 2019, Dublin) Best of 2019 – Five extraordinary Irish men and women from the revolutionary era. https://www.rte.ie/centuryireland/index.php/articles/global-lives-margaret-cousins
Margaret Cousins (1878-1954) featured on 'The Forum' April 12, 2020 BBC Radio World Service podcast https://www.bbc.co.uk/programmes/w3cszjv6 Coordinated by Rajan Datar; participants included historians Dr. Margaret Ward (Queen's University Belfast), Dr. Jyoti Atwal Jawaharlal Nehru University and Dr. Emily Rook-Koepsel University of Pittsburgh, U.S.A.
Jyoti Atwal Interviewed by Clodagh Finn The Irish Examiner https://www.irishexaminer.com/opinion/columnists/arid-40788261.html
Nabila Kazmi 'Feminist Resistance through the Lens of Everyday Lived Experiences of Young Women in India' https://doi.org/10.37119/ojs2022.v28i1a.614