Make Your Own Election Poster Using 100 Year Old Printing Techniques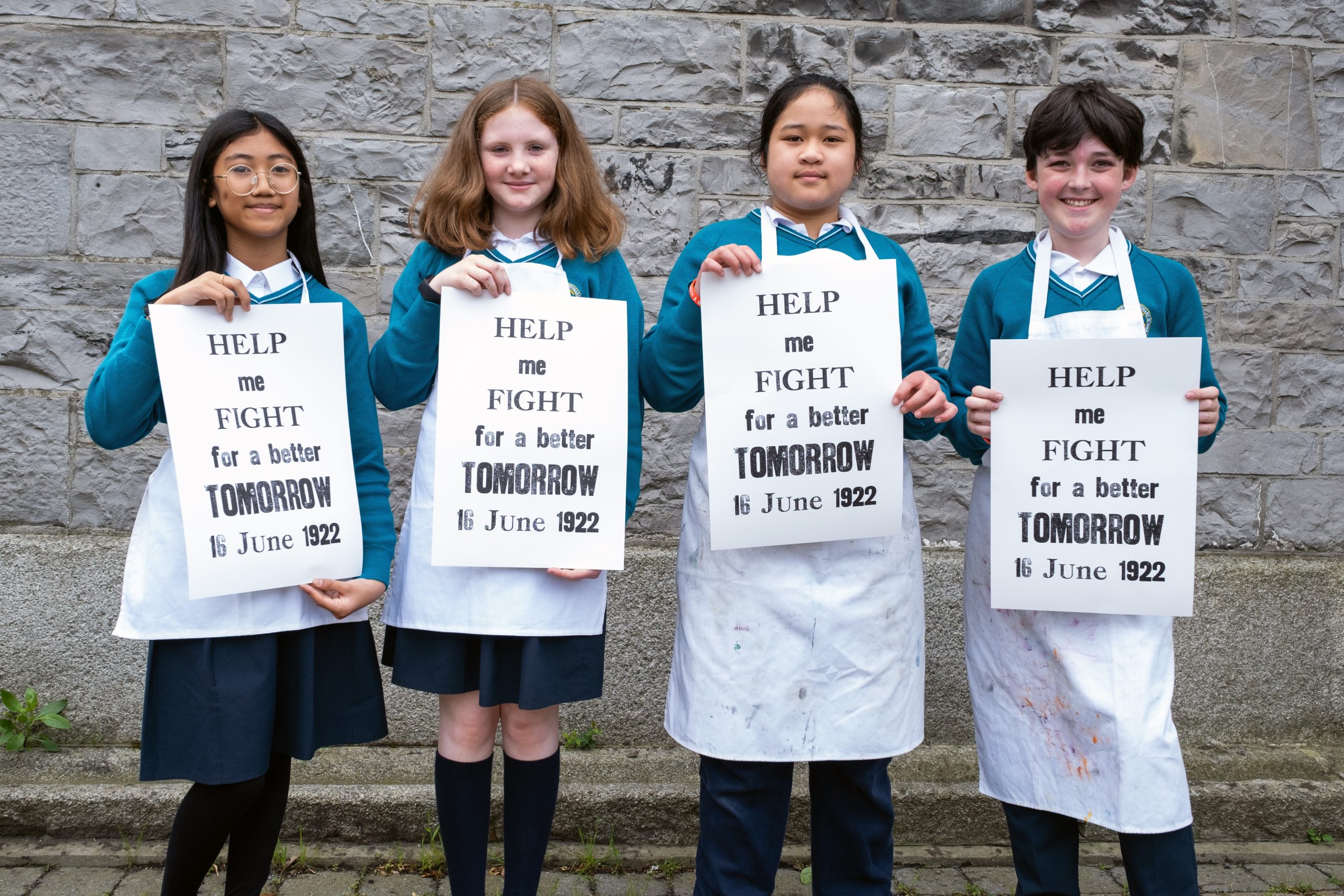 To mark the centenary on 16th June of the 'Pact Election' of 1922, Mná 100 partnered with the National Print Museum to run this innovative pilot printing workshop.
Leading up to the election, on 20th May 1922, a last minute electoral pact was signed. This proposed a national coalition panel for the third Dáil Éireann, composed of Pro and Anti-Treaty TDs. Women who stood for election on 16th June were Kathleen Clarke, Margaret Pearse, Dr Ada English and Constance de Markievicz Mary MacSwiney and Kate O'Callaghan. Mary MacSwiney and Kate O'Callaghan were returned.
Students from St Christopher's primary school, learnt about the historic context of the election and listened to biographies of the women TDs which can be found on Mná 100 centenary podcast cast Episode One, [listen here]. They looked at the online exhibition 'Print, Protest & the Polls' and most importantly they learnt about persuasive writing.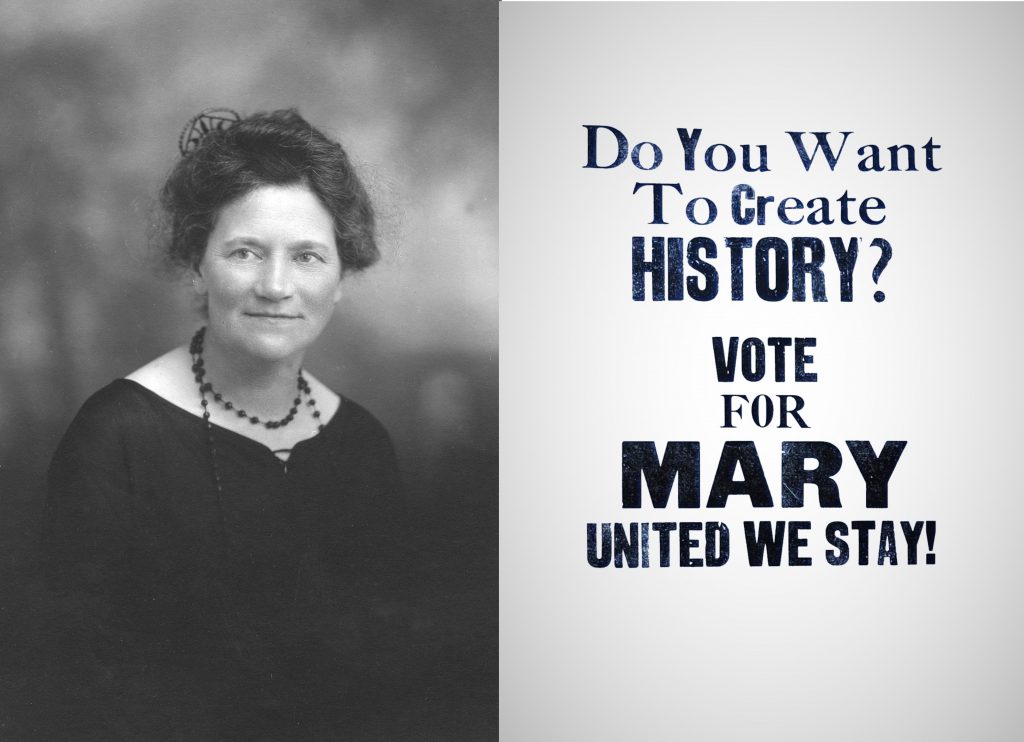 Using letterpress, the same method that was available over 100 years ago, the students worked in small groups, using their own words, to create their own election slogans. They focused on the two successful women candidates, Mary MacSwiney and Kate O'Callaghan. They discovered the importance of words using this historic method.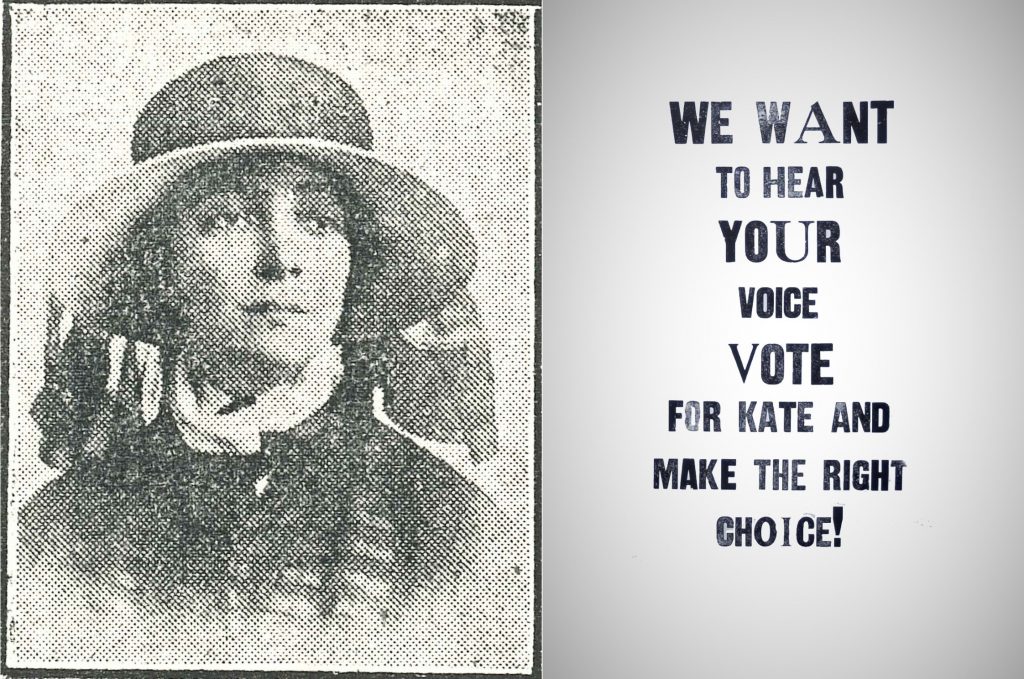 Minister Martin said:
"My Department is delighted to support this exciting new Mná 100 initiative, which had its pilot run in The National Print Museum. Using the same printing methods that were available a century ago, a group of 5th class school children were invited to make election posters for the women who stood for election in 1922. This interactive approach brings our history alive and makes it tangible to students and highlights the often overlooked role of women in Irish history. These posters show how a small selection of words convey a powerful message."
Mná 100 and The National Print Museum plan to expand the workshops country wide to reach a school in every province. More workshops are planned for later this year and in early 2023. For more information contact [email protected]