Seimineár Gréasáin: Ceannródaithe Náisiúnta agus Trasnáisiúnta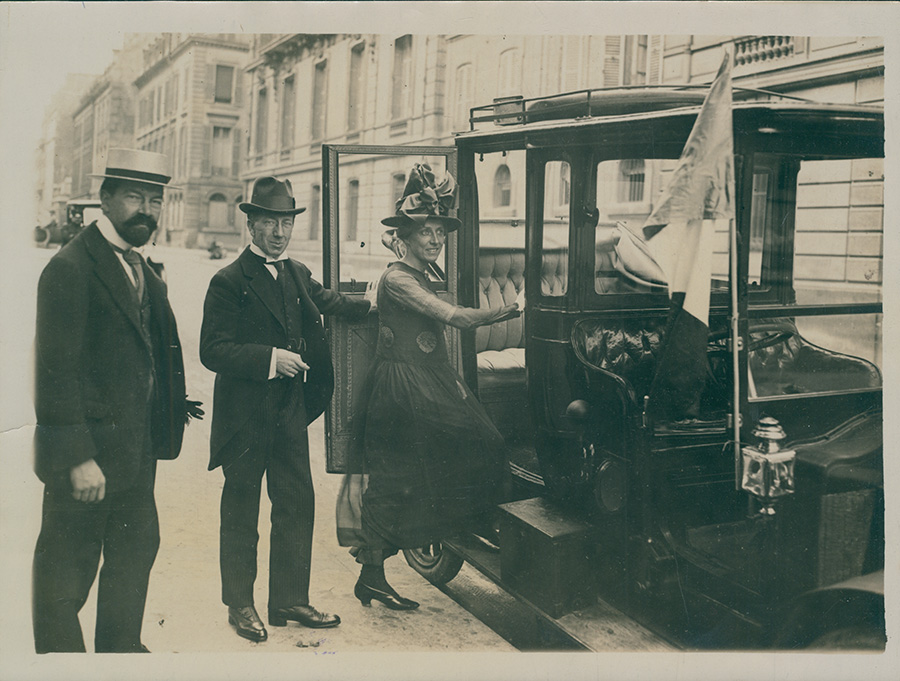 Mná na hÉireann san India, i Sasana, sna Stáit Aontaithe, i Meiriceá Theas.
Taifeadadh an seimineár gréasáin seo an 22 Meán Fómhair 2020. Tá ábhar sa seimineár ón Dr. Kate O'Malley, Eagarthóir Ireland Among the Nations, a d'fhoilsigh Acadamh Ríoga na hÉireann, 2019, i gcomhpháirtíocht leis an Roinn Gnóthaí Eachtracha agus an Chartlann Náisiúnta; agus an Dr. Ann Marie O'Brien údar The Ideal Diplomat? Women and Irish foreign affairs, 1946-90. Déantar an méid a rinne Muriel agus Mary MacSwiney sna Stáit Aontaithe, chomh maith le Charlotte Despard, Maud Gonne MacBride agus a dteagmhálacha Indiacha/impiriúla a scrúdú sa seimineár gréasáin seo. I measc na mban eile atá mar ábhar don seimineár tá Alice Ginnell, díreofar ar an tréimhse a caith sí i Meiriceá Theas.
Bhí an chaint seo mar chuid de chlár imeachtaí chun cur le Tob-Mhúsaem – 100 Bliain de Mhná sa Pholaitíocht agus sa Saol Poiblí, i gcomhar le Caisleán Bhaile Átha Cliath agus Oifig na nOibreacha Poiblí.