Minister of State for Higher Education 2017 to 2020.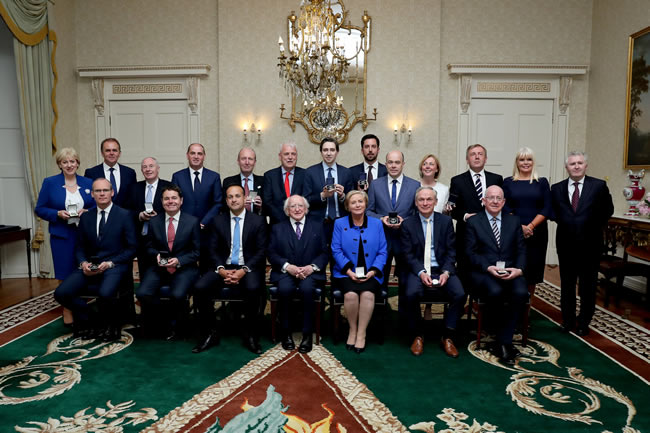 31st Government of Ireland, June 2017
Maxwell Photography
Mary Mitchell O'Connor brought the Technological Universities Bill before the Houses of the Oireachtas.
She established a Gender Equality Taskforce to deliver a 3 year Action Plan for Gender Equality in Higher Education Institutions 2018 – 2020.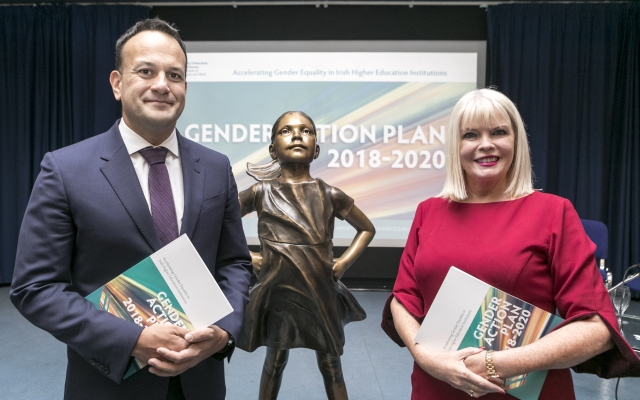 Taoiseach Leo Varadkar with Minister for State, Mary Michell O'Connor with the 'Fearless Girl' statue at the Launch of Gender Action Plan, 2018-2020.
Mary Mitchell O'Connor
She convened a National Workshop on Consent and eradicating sexual violence in Third Level Education.